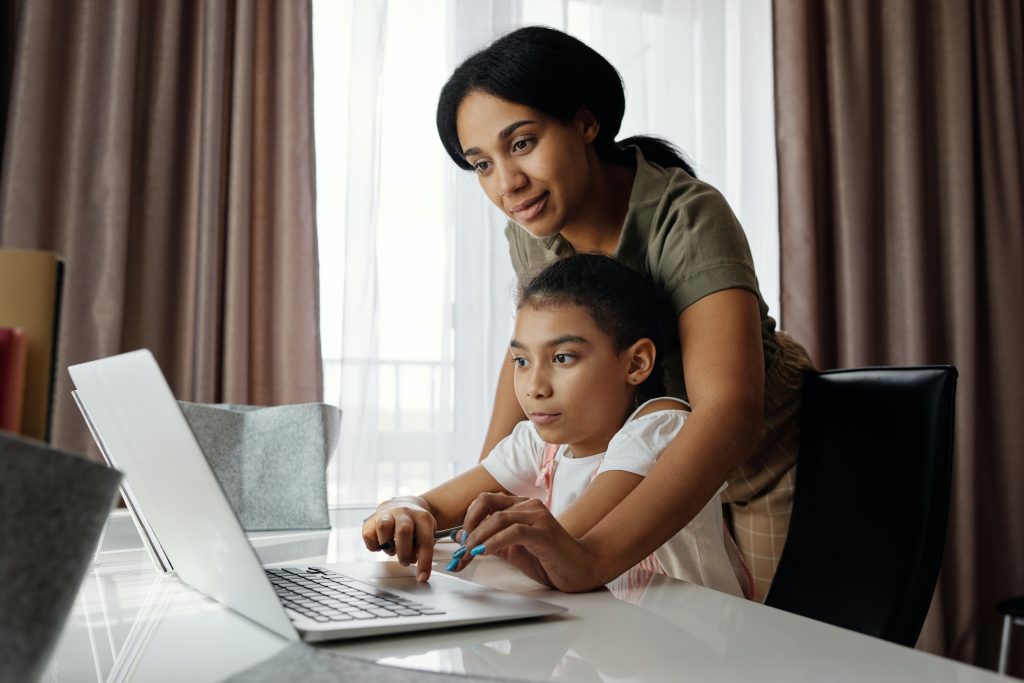 Leave no stone unturned. Explore STEM online.
Our program will allow students to expand their knowledge and understanding of various STEM topics, enhance their critical thinking skills and build a community of peers from around the world. Engage in various ecosystems, dive into the world of DNA, and discover how to become active participants in the fight against global climate change. Each day of the STEM Exploration Online Adventure will include instruction on a specialized STEM topic led by expert Wake Forest staff.
At a Glance
---
Dates: July 12 -15
Who Can Apply?: 6th – 8th grade students
Program Length: Monday – Thursday
Program Time: 1:00 – 4:00 pm (EST)
Program Tuition: $595
Location: Online – Zoom
*Courses carry no secondary school or college credit. Upon completion of the program, an official Wake Forest University certificate of achievement will be awarded to all STEM Exploration participants.
Topics Covered:
Biology
Chemistry
Sustainability
Technology
Virtual Experiences:
Makey Makey Lab
Virtual Escape Room
DNA Dissection
Plug Bug Lab
*Virtual experiences are subject to change.
STEM Exploration Cost
Online | $595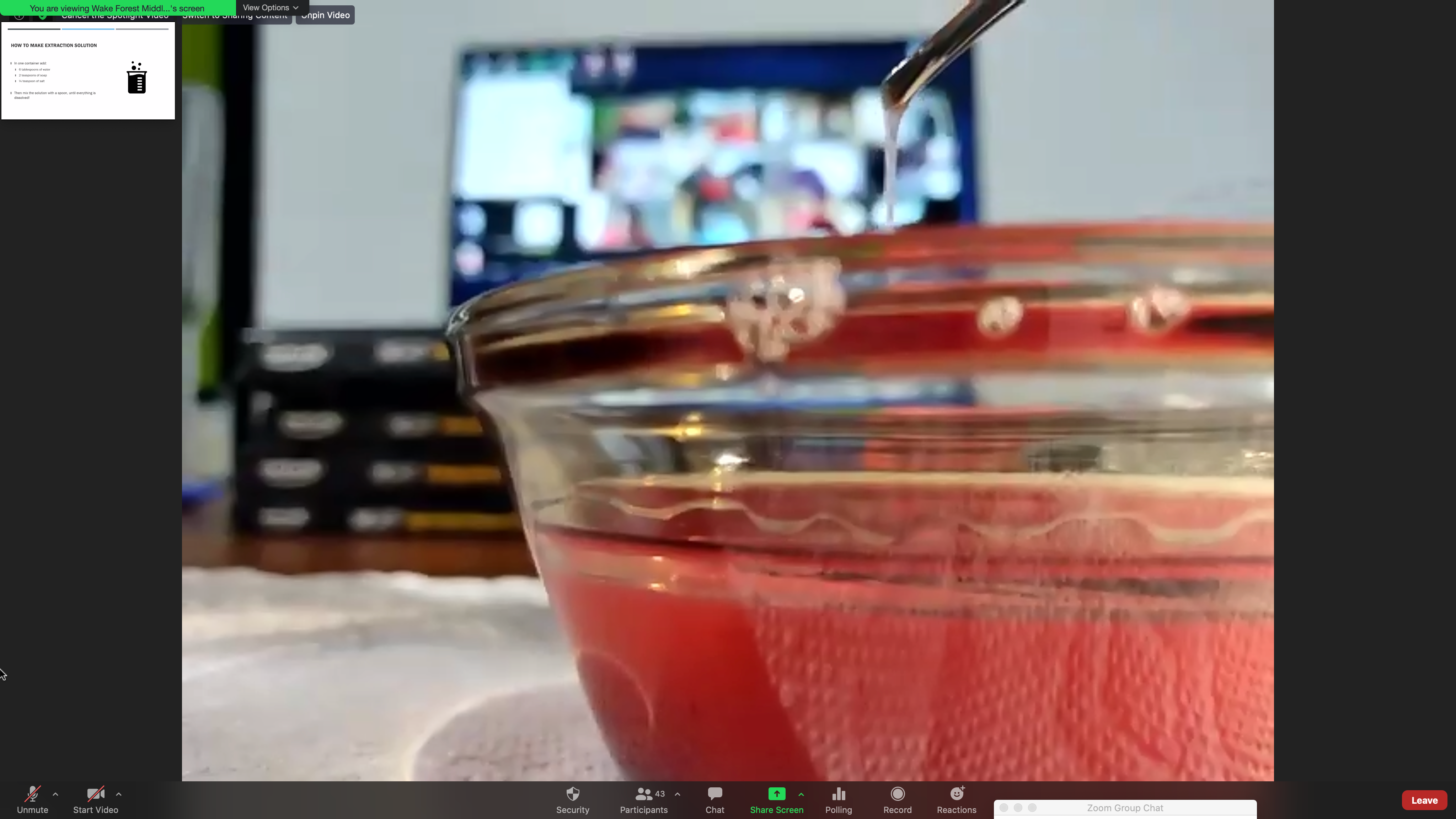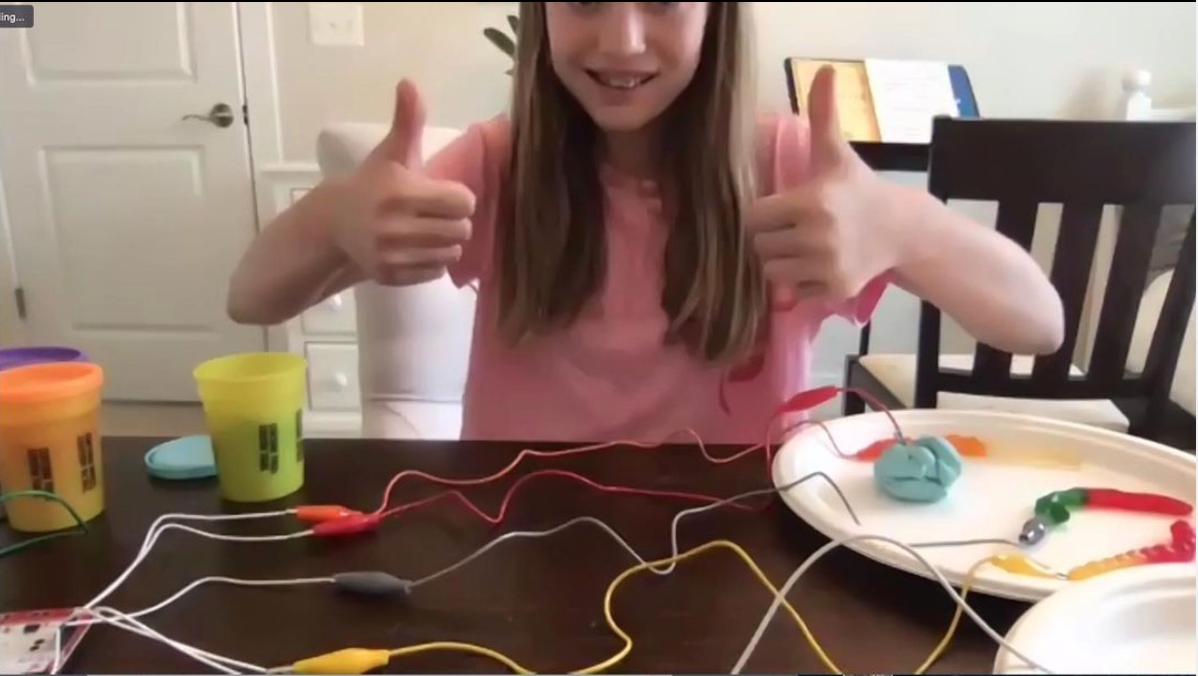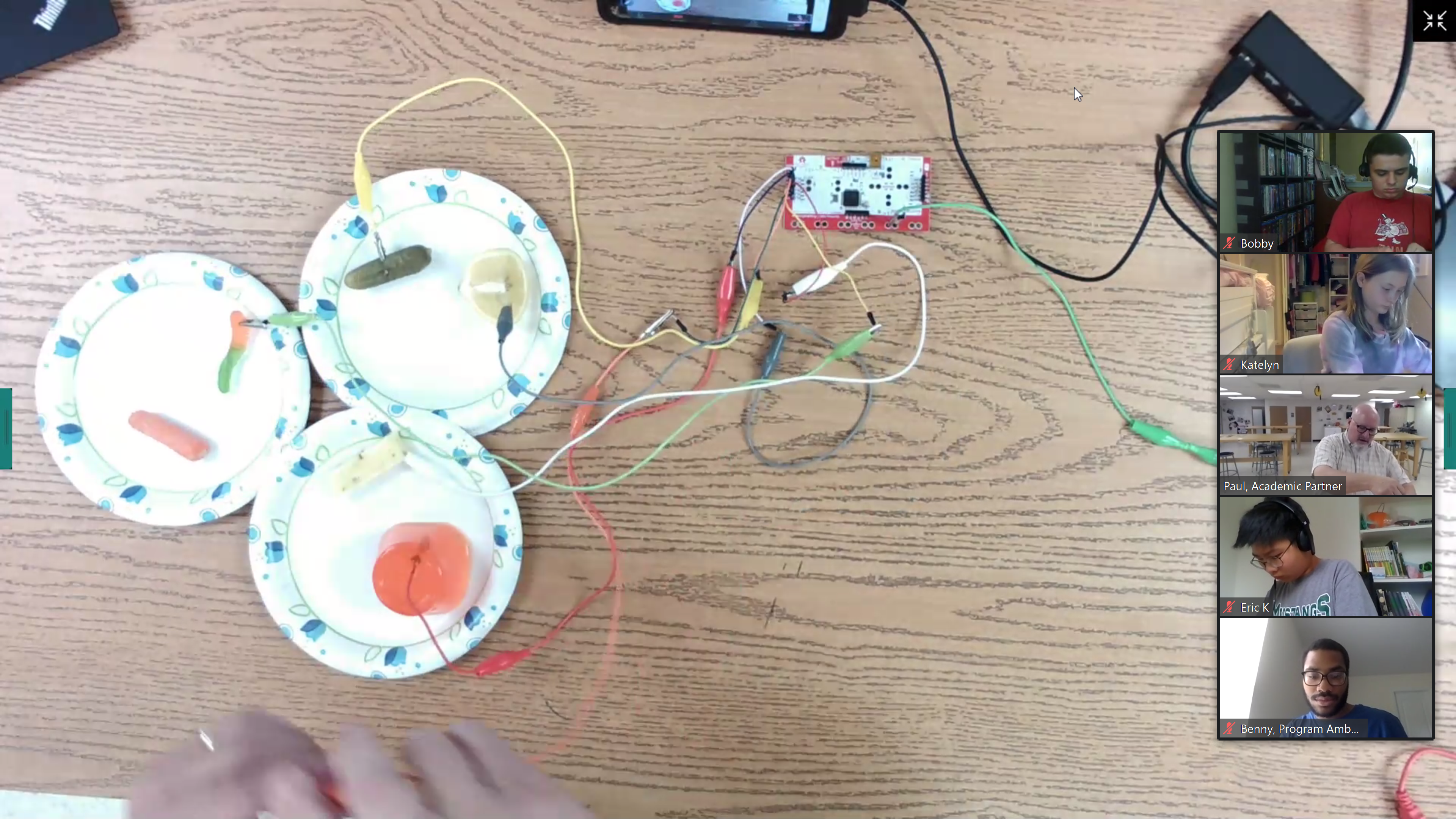 1:00 pm Explorers Log In 

1:05 pm Introduction of Academic Partner & Group Icebreaker 

1:15 pm Introduction of today's STEM focus topic 

1:20 pm Activate Prior Knowledge of focus topic 

1:30 pm Instruction on STEM focus topic

2:15 pm Explorer Q & A 

2:25 pm Break

2:30 pm Explanation of today's STEM focus activity 

3:00 pm Explorers complete today's focus activity

3:30 pm Deacon Discussion – Break Out Rooms 

3:55 pm Debrief 

4:00 pm Explorers Log Off
*The "A Day in the Life" sample schedule is subject to change. 

Paul Whitener
Academic Guide
Paul Whitener is the Assistant Director of Digital Fabrication and Maker Education at Wake Forest University. As an Information Systems staff member assigned to the Wake Forest makerspace, the WakerSpace, Paul is involved in technology and making, which is used to teach students in and out of the classroom. With a bachelor's Degree in Communications with a Television Production Concentration and an Associate's Degree in Electronic Engineering, Paul brings over 30 years of experience, all based in technology, to the program. In his current role, Paul works with students on a daily basis helping them to utilize various technologies in their classwork. He also co-teaches the Computer Science STEM Robotics course as well as leads many "pop-up" labs geared towards extracurricular learning for the WFU community. These labs include Arduino, Raspberry Pi, Makey Makey, laser cutting, and 3D printing technologies. In the spirit of Pro Humanitate, Paul is also involved in many technology outreaches to middle and high school students.
Brian Cohen
Academic Guide
Brian Cohen is the Program Coordinator for the Office of Sustainability. He holds a bachelor's degree in Environmental Studies from Bucknell University and a Master of Environmental Management degree from Duke University's Nicholas School of the Environment. Cohen has worked in higher education for the past five years, serving as an assistant tennis coach at both Old Dominion University and Washington & Lee University, while also becoming involved in campus sustainability. He helped introduce a number of environmental initiatives to the athletic departments at both schools and served as the Athletic Department Liaison for Environmental Initiatives at W&L. In addition, Cohen has multiple years of environmental conservation experience with two nonprofits: SeaWeb and the Ocean Conservancy.  He enjoys working with students, faculty, and staff who share a passion for sustainability, even if they have yet to discover it.